Gubbey Records pronounced (Gub-Bee), is an independent record company from Louisville, Kentucky. We release music from all genres. Our focus is on documenting obscure, isolated and eclectic Louisville music. We have released independent music from Satellite Twin, Blind Tigers, eremy•JIrvin, The Tallest, Furlong, IamIs, Rare Treats, Andy Matter, Tamara Dearing, Sick City Four, Opposable Thumbs, Anderson, Funkus, Mr. Samples, New Bravado, Shit House Poets, The Touched, Prozax, Stories For Boys, The Amoeba and more since 1994.
NEWS: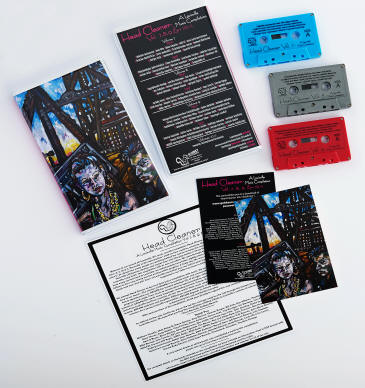 We are ecstatic to announce our most ambitious project to date. Head Cleaner-A Louisville Music Compilation Vol. 7,9,10,11 & 12. Now in it's third year, Head Cleaner is our annual compilation that documents the music of Louisville, Kentucky. An open call was made to the Louisville music community and the results completely overwhelmed and humbled us. We are honored to say that this years Head Cleaner consists of 188 local bands spread across a staggering 3 cassette box set and two additional download sets, 9 plus hours of local music, making this the longest and also an extremely important document in Louisville music history. Every stone was unturned and every corner searched to make this collection as diverse as possible, but it was also designed to flow like an album. This is Louisville music unfiltered, no band was turned away or excluded because of style or notoriety, its all here, a true look into Louisville music. Normally we exalt on how creative, amazing, diverse and weird the Louisville music scene is. Or about how many people are working behind the curtain to keep this community afloat. But I think that all of that talk will become obvious and crystal clear once the play button is hit and the sounds of Louisville come forth. This compilation tells its own narrative....

The compilation also serves as a fundraiser. This year $2.00 from every Head Cleaner sold will go to Louisville's progressive non-profit radio station ARTxFM. In addition 100% of all of the proceeds from the release show admission will go directly to ARTxFM as well.
You can see a full listing of the bands below: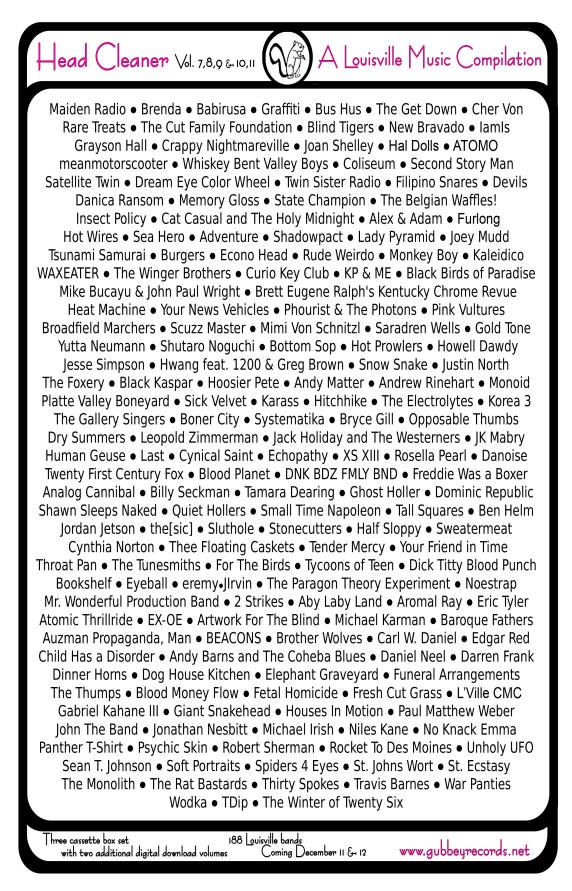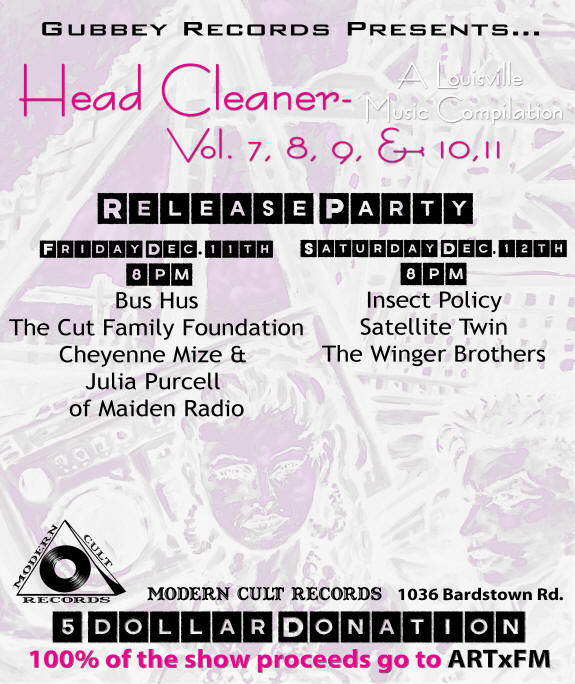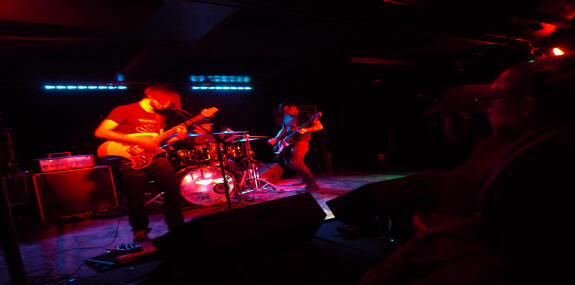 We are so grateful to all who attended the Satellite Twin- The Mechanical Hearts EP release show! To Cher Von and The Instruction for their excellent and diverse sets. To the New Vintage for hosting. And to Satellite Twin for absolutely ripping it up and being so great to work with! Their brand new Cassette Store Day EP is now avaliable below or in our webstore. It is excellent, get one TODAY!
<![if !vml]>

<![endif]>
We are super stoked to announce that we are finally releasing New Bravado"Sun & Moon" on full-length vinyl LP and CD on October 2nd! The record release show is the same day, October 2nd at Zanzabar starting at 8pm, $5, with special guests The Mighty Auroch, Time Lard and Sun Street (Lexington). https://www.facebook.com/events/1655727154676316/
The new vinyl record "Sun & Moon" will be on sale at the show for only $10 bucks!!
In other news, we want to thank everyone who attended the eremy•JIrvin "Odds & Evens" CD release show! It was truly a special and musically amazing night. We only have a handful of the CD's left, we will have them out to stores shortly and up on the site in a few days, catch them while you can, they will sell out quick!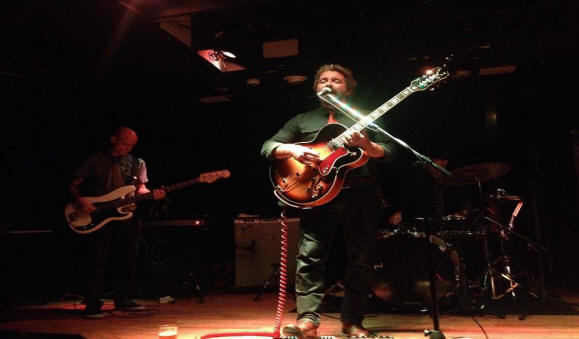 Photo by:A.Munson