Gubbey Records pronounced (Gub-Bee), is an independent record company from Louisville, Kentucky. We release music from all genres. Our focus is on documenting obscure, isolated and eclectic Louisville music. We have released independent music from Satellite Twin, Blind Tigers, eremy•JIrvin, The Tallest, Furlong, IamIs, Rare Treats, Andy Matter, Tamara Dearing, Sick City Four, Opposable Thumbs, Anderson, Funkus, Mr. Samples, New Bravado, Shit House Poets, The Touched, Prozax, Stories For Boys, The Amoeba and more since 1994.

News: We are ecstatic to announce the release of SATELLITE TWIN's wonderful new cassette "The Mechanical Hearts" EP, an official International Cassette Store Day release. We can't speak highly enough about the new tape, were big fans. We are releasing on Cassette Store Day, October 17th with a release party at The New Vintage (2126 S. Preston St.) and starts at 10pm. Performances by Cher Von, Satellite Twin and The Instruction. Copies of the new Satellite Twin EP will be available for $5.00/ea, comes with a download card as well. Be there! Check out the song "Cracks and Stains" from the new EP below!

We are super stoked to announce that we are finally releasing New Bravado"Sun & Moon" on full-length vinyl LP and CD on October 2nd! The record release show is the same day, October 2nd at Zanzabar starting at 8pm, $5, with special guests The Mighty Auroch, Time Lard and Sun Street (Lexington). https://www.facebook.com/events/1655727154676316/
The new vinyl record "Sun & Moon" will be on sale at the show for only $10 bucks!!
In other news, we want to thank everyone who attended the eremy•JIrvin "Odds & Evens" CD release show! It was truly a special and musically amazing night. We only have a handful of the CD's left, we will have them out to stores shortly and up on the site in a few days, catch them while you can, they will sell out quick!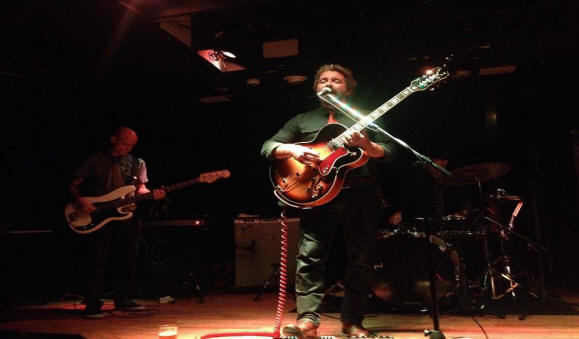 Photo by:A.Munson