\
<![if !vml]>

<![endif]>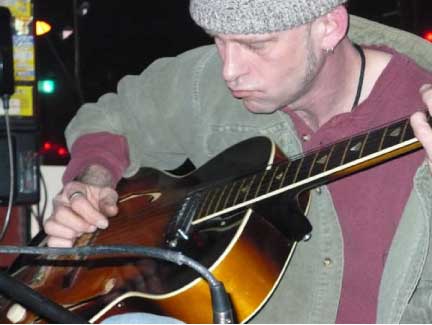 Primitive bar guitarist, Anderson has appeared in small local venues sporadically for nearly half his 3+ decades on the instrument. Although often fairly traditional in approach, this is no pocket-folk act, billing more often with experimental ensembles, or acts hatched from punk and outside jazz. The company he keeps reflects his uniquely aggressive approach of fierce and intricate finger picking coupled with pre- emphysematic vocals. Offering a fair balance of original material as well as a rare selection of the spoils from local and general larceny, Anderson shows many faces on stage. Stylistically agile, he is often subtle and beautiful or forceful and offensive, but always intensely present.

- "Feels like car trouble in the desert; I thought he was dead." - Doug Martin PhD
- "…through smoke and whiskey to soak into your consciousness whole. Anderson's played chattering bar rooms and humid porches, dim nightclubs and open wilderness. He's traded licks with cowboys and bluesmen, with rockers and honkey-tonk casualties, with punkers and jazzmen." -Bill Zink
- "Si me tocas una vez mas, dicere mi esposo" -anonymous

<![if !vml]>

<![endif]>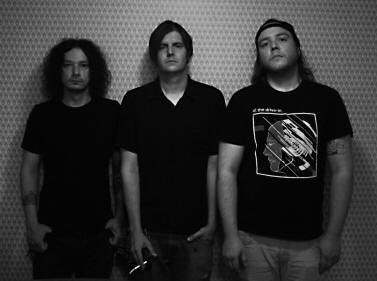 Louisville, Ky is home to many great musical acts of the 20th and 21st century and now one more group of light-bearers is carving their names in laser beams among the long hollowed list of other lauded bands.

Band members Dave Rucinski (guitar/vocals), Thomas Burgos (guitar/vocals/bass) and Badnewz Brandum (drums) have been well-established names in the Louisville music scene for years, all forging their own unique musical footprint. In early/mid(2016) the trio recorded a song for the We Have a Bevin Problem compilation under the mantle of Baby Bones, rocketing themselves into an unknown future.

Imagine if KISS went punk, knocked up the Queens of the Stone Age but married a surfer girl, then got divorced and remarried the sister of Slayer. That's what Baby Bones brings to the table. A punk conglomeration of modern sound birthed from the murky waters of music's excessively scandalous history. The question should not be has Baby Bones reinvented the wheel; nay, the question might rather be: why did they set complete fire to the car that the wheel was attached to?

If anything, Baby Bones oozes the essence of rock music. Guitars fuss and throw tantrums, vocals slither through the jungle of sound, the drums palpitate with rhythm and punctuate with abandon. When you're prepping for the street brawl, they'll be your fight music. When you punch a Nazi, they'll be your theme song. And when you are ready to love again, they'll be your make-up song.

Enter the band's debut, The Curse of the Crystal Teeth. It is, without a shadow of doubt, a record of its times. A record born out of sheer force to challenge the edifice of modern ills, by mere suggestion, allowing listeners a chance to draw their own solutions. Baby Bones-The Curse of the Crystal Teeth be released April 14th, 2018 through Gubbey Records on Cassette, CD, Digital Download and streaming on all relevant services. www.ThisIsBabyBones.com

<![if !vml]>

<![endif]>
Black Birds of Paradise, a psychedelic lounge metal band from Louisville, KY, break their migratory pattern and flock together with the release their second album, "Terror Bird," into the world. Available on Cassette and Vinyl from Louisville's Gubbey Records, Terror Bird will hit stores on May 14th, pick up a copy here or your favorite record store!
Black Birds of Paradise began as a trio, and has increased its numbers to a quintet since its birth four years ago. The Black Birds were friends before they were birds, and collectively claim Harry Nilsson, Esquivel, and Velvet Underground as influence and inspiration, with a heavy metal backbone. Their debut album, BBOP, was released in March of 2014. They have also been featured on all three Gubbey Records Head Cleaner Louisville Music Compilations and on the Louisville Is For Lovers project, THERE IS NO ONE: Louisville Is for Lovers Tribute to Palace Brothers in 2013.
<![if !vml]>

<![endif]>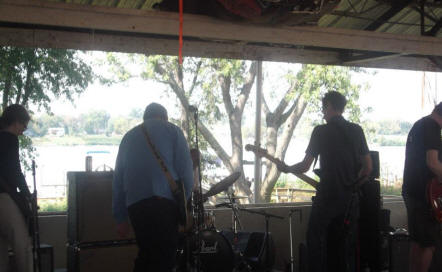 Rising out of the ruins of The Belgian Waffles! in 2007, Black Kaspar started as a rotating membership noise/improv collective under the direction of Wm. Zink. By 2011, the lineup had stabilized as Zink started relying on the Sick City Four (Heather Floyd, Chris Willems, Dan Willems, and Bart Galloway) as his "mobile strike force". The resulting live shows were notoriously loud, abstract, unpredictable, and rare . . .
Drummer Jeff Komara (Tropical Trash, Alcohol Party, Sapat) joined Heather, Chris, Dan, and Bill in the spring of 2016, and recorded extensively throughout the year at Heather and Dan's Wilder Park studio. The resulting recordings, partially leaked out on BK's Soundcloud page, are officially released for the first time by Gubbey Records.

Year of the Centipede has tentacles that reach back to krautrock, 70s/80s industrial noise, drone/doom/ambient metal, Dario Argento soundtracks (Goblin & Morricone), hybrid tape cut-up turntable and sampler work, minimalist composition, early punk rock . . . all run through machines and pounded into idiosyncratic soundscapes that live beyond their influences . . .Year of the Centipede captures the weight and fury of Black Kaspar in all its analog glory.
<![if !vml]>
<![endif]>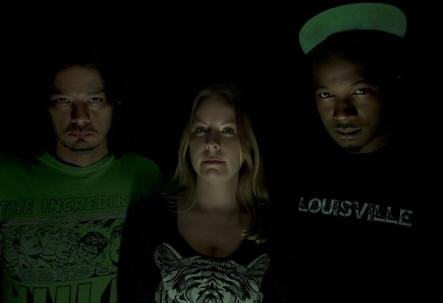 Gubbey Records is proud to present the Blind Tigers-Mosquito, a six song debut EP cassette. Vocalist Dia Thompson sings with a sugar-coated snarl, while drummer Badnewz Brandum and bassist Paul Robey weave garage rock beats with punchy smooth tunes over which a trebler-than-thou guitar screeches atop. The resulting sound, captured within the brief lapse of eighteen minutes and forty-five seconds, harkens back to the Runaways and combines garage rock with early 60s pop.
<![if !vml]>

<![endif]>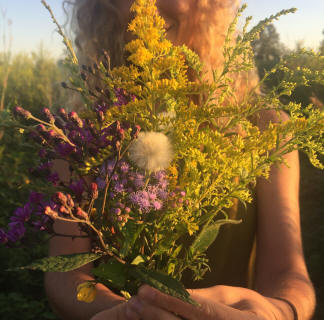 Growing up as an outsider, a punk rock weirdo weaned on anti-establishment politics and a broad array of music, it's easy to identify with William Benton. Hailing from Oklahoma, Benton has travelled the nation in search of the right fit. As a multi-instrumentalist, Benton has performed with the noise rock group Bodyhammer, lent his guitar first to Tyrone and then to Lucky Pineapple, both projects that blended elements of funk, lounge, and indie. In recent years, Benton has served time in The Phantom Family Halo, Shilpa Ray, and collaborated with folks like Bonnie Prince Billy, Steve Shelley, Steve Wynn, and Makoto Kawabata, to name a few.

How do you tie that all together? For Benton, it's assuming the identity Cat Casual, which represents his experience well. A synthesis of his disparate interests, Cat Casual is a catch all for his creativity, a cool and, well, casual approach to songwriting that feels natural and earned. The songs here owe as much to Nick Cave or Leonard Cohen as they do to Nels Cline or Angelo Badalamenti. There is a distinct groove here that compels each song, propelled by Benton's moody baroque, and tempered guitar playing. Backed by The Holy Midnight, the project has that dirty, dimly lit bar vibe that makes being bad seem good.



Cat Casual is about scope and scale and the ability to pull it off. From song to song there is no one right way to go about anything, made manifest here writ large as a gleeful exploration of sound. There is a manic energy barely contained throughout every song, seething quietly in the background, a picture of restraint. A realization of the collective experience of everyone involved, Benton's vision is distinct and colorful, as much the result of experience as any one influence.

<![if !vml]>

<![endif]>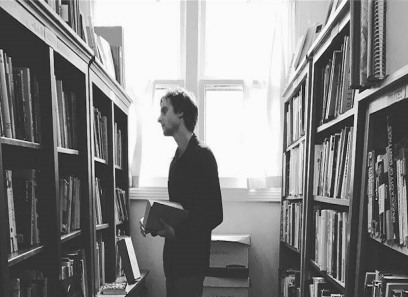 Dream Eye Color Wheel is the rhetorical exploit of a part-time troglodyte, a layperson's guide to subterranean gift-wrapping, a never-ending step into a split-second microsleep. A celebration of the unknown, it traces glittering moments of slowdown through the lens of hyperreality, layering ideas and sound objects through clouds of ferrite dust. It is a maximally underdriven cornucopia where wow and flutter are stretched and polished, milked for all they're worth.

This newest artifact, False Omega is a polymorphous snowball; having shape-shifted for four years, it stands as a tribute to automatic processes, stupefied clarity, and enhanced overall bewilderment. Sonic silhouettes overlap, hanging tinsel on a branching symbolic horizon. Tediously melded through electromagnetic transactions, it'll soften over-boiled eggs, repair cracks in crooked foundations, and increase degrees of freedom for most four-dimensional quadrupeds. It is the cycling history of everyone in particular.


<![if !vml]>

<![endif]>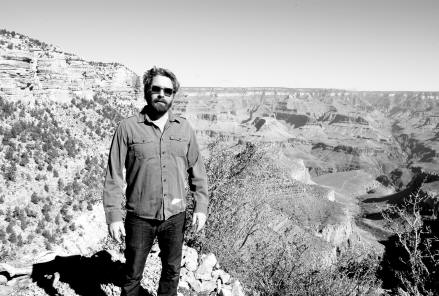 Odds & Evens is a collection of songs that comprises years of work from Louisville, Kentucky singer/songwriter Jeremy Irvin. Under his longtime moniker of eremy•JIrvin, the original album provides an understated counterpoint to the heavily constructed music Irvin has made with projects Whistle Peak and Second Story Man. With help from producer/Whistle Peak bandmate David Boston, Odds & Evens combines Irvin's earworm melodies with a reverb-heavy atmosphere, packed with bells and whistles to maneuver through the tone.At his most formative, Irvin's ideas have brewed from Louisville's angular independent scene, drawing from bands such as Rodan, Slint, and Crain. Odds & Evens presents a musician with ideas that have aged on the likes of Leonard Cohen and Neil Young, stripping down the heavy instrumentation in favor of personal and honest songwriting. Irvin and Boston's record places this range of influence at the center of voice, instrumentation, and timbre. Odds & Evens wants nothing more than to provide a listening experience not too dissimilar from the process of it's recording: taking a lifetime of uneven pieces and framing them into a sensible picture.
<![if !vml]>

<![endif]>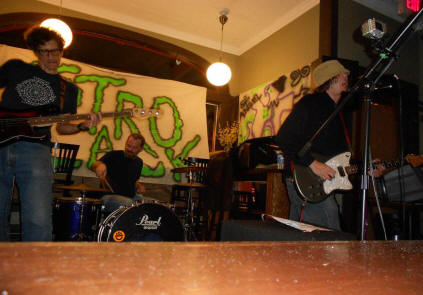 Hailing From the bourbon swigging, horse bettin' town of Louisville, Kentucky, Furlong, named for a 1/8th of a mile distance in horse racing, is a nasty beautiful bloody train wreck of genres. Furlong is a loud and fiery wreck of sound that has no musical boundaries or set style. Yet, the music is set in a pop sensibility. This three piece consisting of Dave Rucinski-Guitars/Vocals, Dan Willems- Bass and Andy Matter- Drums has been playing together since 2003. Their music has been included on "The Indestructible Gubbey Records Sampler" Vol. 1 & 2.(2003,2006), Louisville Is For Lovers Vol. 10 (2010), a split seven inch record, Split Series Vol. 1 (2010) with Anderson and another split seven inch record, Split Series Vol. 2 with Sick City Four on the Louisville, Kentucky based independent label Gubbey Records. Their music has seen airplay on several radio stations WFPK, WFRL, KFJC, WNYU, and KALX. Comparisons have been made to Captain Beefheart, Pavement, Frank Zappa, Ween and The Velvet Underground.
"Louisville's Punk Rock Answer To Captain Beefheart"-Leo Weekly
<![if !vml]>

<![endif]>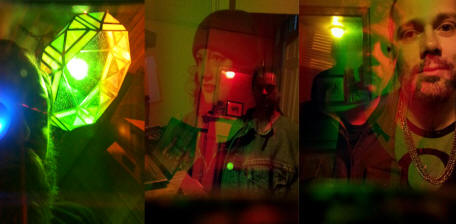 The Opposable Thumbs is a rock and roll five piece hailing from Louisville, Ky. The band consists of Eric Supplee-guitar, Terri Whitehouse-bass, Bill Montgomery- keyboard, Andy Matter-drums and Jeremy Bauer-vocals. We are releasing their 10 song self titled CD on January 5th, 2013. Keep it posted
<![if !vml]>

<![endif]>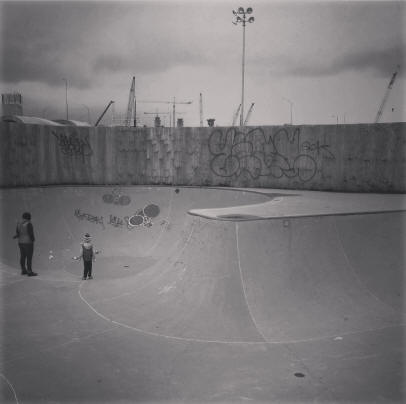 Louisville-based poet, sound artist, and advocate Rachel Short's sharply observed debut, "Nature: Industry: Self" experiences and illuminates contemporary life from adjacent perspectives, parsing insights from their overlaps and making peace with disorientation without succumbing to it.
Here is a language rich in musical and textual dynamics, as routine gives way to dementia, medication to clarity, outrage to resignation and vulnerability. Processed loops and plaintive instrumentation (short plays Horn and piano as well as evocative electronics) give a sense of a reality barely contained, insistent and thrumming like a beehive at the threshold of perception, and threatening to break into the uneasy, dissociative space of the everyday.

Short is too honest a writer to end on an easy uplifting note. Favoring an unblinking, sober assessment of responsibility and the human need to find a place to, if not thrive, at least grow and allow for connection and empathy in an increasingly compartmentalized and impersonal, yet demanding and intrusive world.
<![if !vml]>

<![endif]>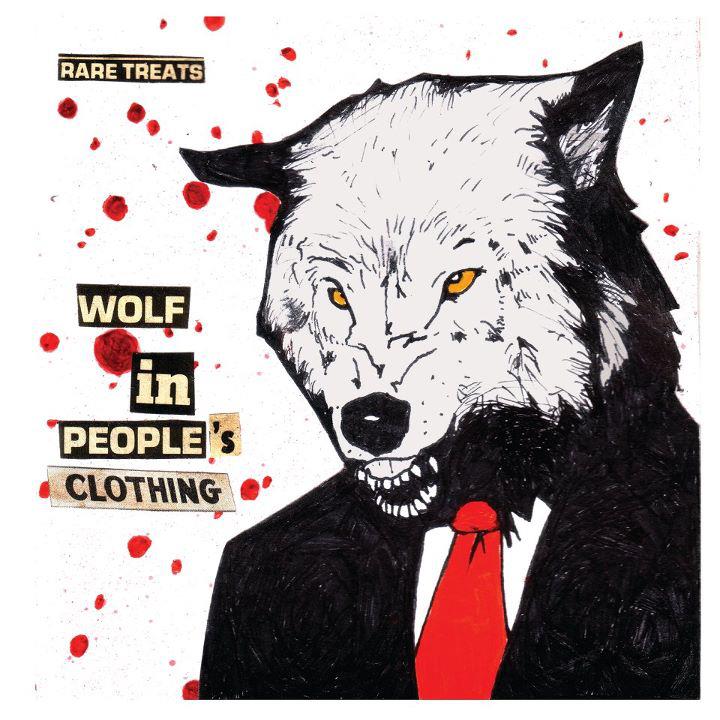 Rare Treats-Wolf In People's Clothing is an album conceived, written and performed by Louisville folk artist Patrick Thompson. This album was recorded over the last year and a half in a very stripped down, DIY fashion. This raw and gritty sound was achieved by using only two microphones and unorthodox recording techniques. Half digital, half analog.

Thompson wanted to make a record that didn't sound entirely like it came from Louisville, Kentucky. The music is equal parts punk rock, experimental and no-wave. Song structure is simple but full of multiple layers of instrumentation and lyrics.

Originally meant to be for friends only, it is now available to the public on Gubbey Records.
<![if !vml]>

<![endif]>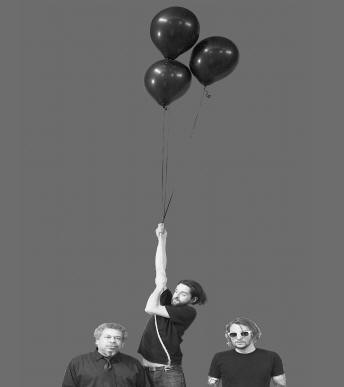 They sure chose an interesting name. For most folks, the term "satellite" evokes an orbiting body, usually mechanical, that performs some kind of communication function. A "twin" is a duplicate; a copy that in some way mirrors it's other form. It's fair to say that both apply here, but then that would imply that these fellas are just communicating the same thing as something else, floating around a much larger body to maintain their trajectory, and that's just not true.

Every time I feel like I have them pegged, they change it up. There are obvious influences that may pop up: 90's indie rock in all of it's angular glory, but behind that is a prog-rock groove for an end result that has the unmitigated glee and release of punk fury and prog-restraint. You never feel intimidated, or as if any of the music here is for show only; this is for everyone and you are welcome.

You can add self-recorded to their resume and it shows in the most righteous of ways. The work put into their new EP gives an easy, if perhaps illusory feel, that this is the kind of thing that just anyone can do. So in that way they're magicians: they make you feel like you're in on the trick, but there is so much more going on behind the scenes and it bears fruits with repeat listens. The Mechanical Hearts EP is an instant classic in indie music, and one that feels for the people and by the people.-SB

<![if !vml]>

<![endif]>
The Sick City Four began playing in Bloomington, IN circa 1987-1995. Now located in Louisville, KY 1995-present. All instruments included. We play whatever we want, whenever we want. They are featured on on the split seven inch, Split Series Vol. 2 with Furlong. Check out some free SC4 downloads by clicking here (MFT). For more info: www.adeptrecordings.com

SC4 is Heather Floyd, Chris Willems, Dan Willems, Bart Galloway
<![if !vml]>

<![endif]>Pla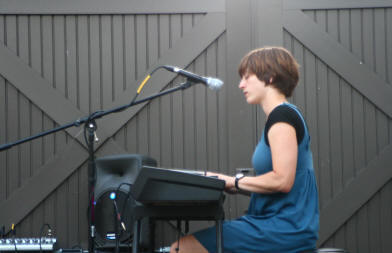 Playing musical chairs with genres comes quite naturally to Tamara Dearing who at age three developed an ear for music with the gift of a toy piano. After years of pleading with her mother she began piano lessons at age seven. However being a Navy brat made it difficult since the family was often uprooted and separated from both piano and teacher. During that time Tamara was exposed to New Orleans' jazz and hurricanes, San Francisco's earthquakes and symphonies and finally settled into the lush steamy summers and gloriously white winters of Southern Indiana where her father retired. Tamara began performing her music at the age of 17 when a friend asked her to play keyboard in his band. After completing a B.A. in Theatre at Hanover College in Indiana Tamara moved to Louisville, KY to intern at Stage One Children's Theatre. She has remained ever since, building her musical repertoire. She has released three LP's most notably 2010's "What Animates You.", a polished mature sound combining Tamara's signature rhythmic lyrics and characteristically upbeat layered vocal arrangements with fun beats against a occasionally lavish orchestral backdrop. Her latest release "IamIs & Tamara Dearing, Split Series Vol. 3" pairs up Tamara Dearing with Louisville dream pop act IamIs on a beautiful bubble gum pink split 7 inch and features her single "Break Your Heart". The 7 inch releases September 21st, 2013 and includes a download card for three bonus tracks "Heart To Mouth", "So Much Sorrow" & "Little Blizzard" from Tamara Dearing and three bonus tracks from Tamara Dearing. For more info: www.tamaradearing.com
<![if !vml]>

<![endif]>
Twenty First Century Fox originally started as a B'52s tribute, under the handle Mock Lobster, from 2008-2011. In 2012 the long time friends began collaborating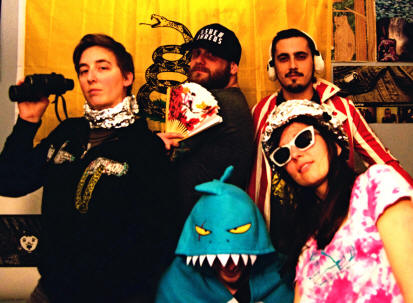 on original material with a wider range of influences from Black Sabbath to Helium. Orchestrating catchy tunes and experimentation via a three-guitar attack, Twenty First Century Fox offered the world a digital EP, "Guitarsguitarsguitars", in October 2012, preceding a split 7" collaboration with fellow Louisvillian weirdos, Madame Machine, released by Noise Pollution in February 2013. A full length, Pet Rounds, followed in the spring of 2015 with a release party featuring Louisville's own Twin Limb. Since that time the band has played shows with The Pass, Howell Dawdy, Daikaiju, killii killii, softcheque, Asm A Tik, King Kong, and Parlour among others around the Louisville area all while perfecting their stage show and continuing to write new music.
In the fall of 2015 Twenty First Century Fox took a break from playing shows to focus on finishing up the album that would become Yr Welcome. The album represents a growth in the band while at the same time staying true to the noisy, poppy sound Twenty First Century Fox has honed over four years of playing together. All songs were written collaboratively, and throughout the years the band has developed a more minimalist approach, showcased on this new album. Drawing elements from riot grrrl, surf rock, no-wave, post-rock, and many more the band constructs songs that are catchy and fun, all while seasoning them with the aforementioned genres. Lyrically, the album moves effortlessly from discussing subjects such as abandonment, proper grammar, conspiracy theories, and that time of the month.
Yr Welcome was recorded in two days at TreeHouse audio in early January by Trip Barriger and Patrick Hume. It features guest vocals by Cher Von on track one and Howell Dawdy on track eight. We are very pleased they could participate and respect them both greatly as musicians. It was mixed by Barriger, Hume, and Sean Roberts. It was mastered by Dave Rucinski at Tin Pan Basement studios and will released by Gubbey Records on cassette tape w/digital download card on August 26th, 2016.
<![if !vml]>

<![endif]>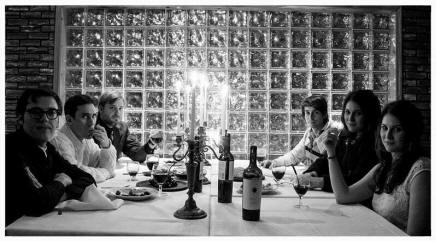 The beginnings of Twin Sister Radio came in 2012 in Louisville, KY. In that time they have released a few home recordings and have been featured on the River City Rumbler Compilation and Head Cleaner –A Louisville Music Compilation. After a few lineup changes and additions, the band has now found strong footing with its current line-up of David Wright (Guitar,Vocals), Benny Clark (Bass), Dan Marshall (Guitar), Joey Yates (Drums) and Catherine Baines (Vocals). Twin Sister Radio and Gubbey Records present to you in the form of a cassingle (with download card) their first recordings as a full band, featuring the songs I Want Sugar and Hey! They derive their sound from Influences of Krautrock, New Wave, Early Hip Hop and a misspent youth glued to MTV.
<![if !vml]>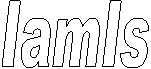 <![endif]>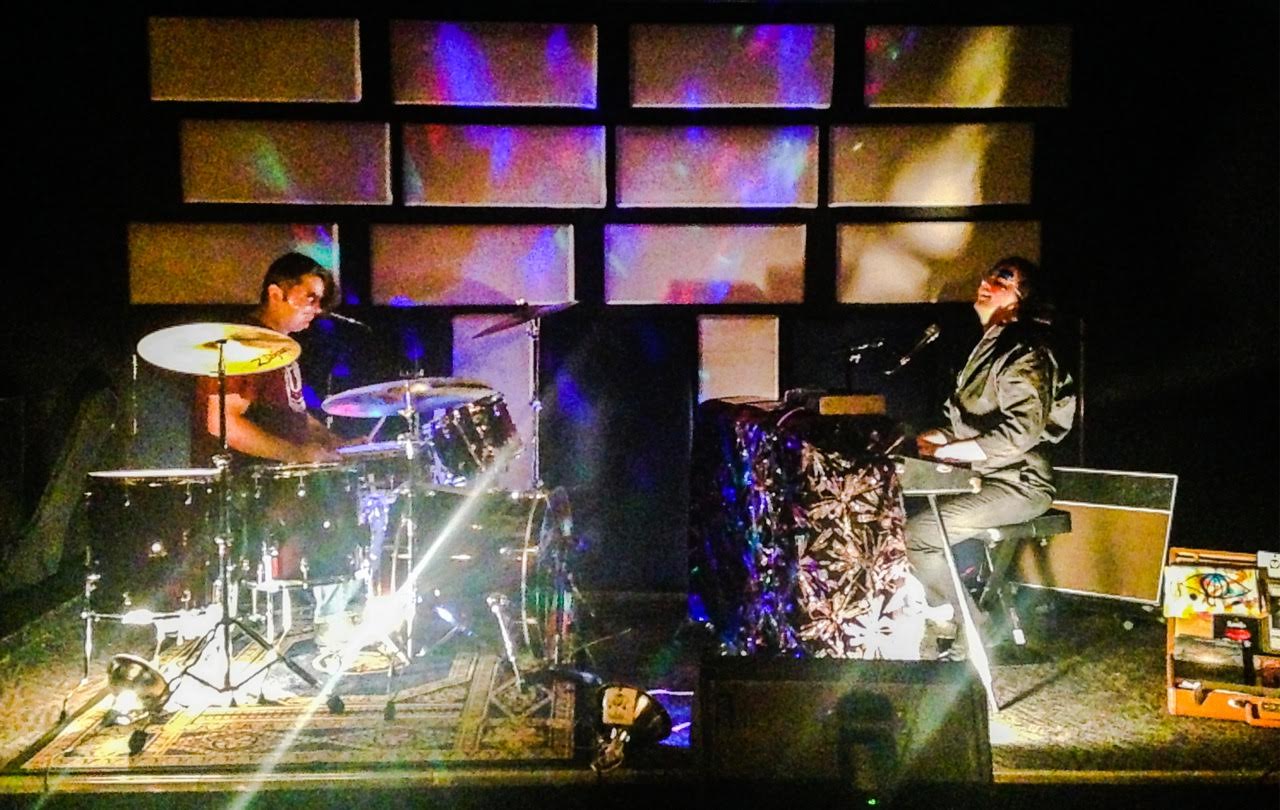 IamIs, pronounced "eye-am-is", is a two piece, rock/pop band from Louisville, KY. Formed in 2000, the band was created to explore and express ideas of existentialism. Currently recording artists on the Gubbey Record label, they excitedly released their 3rd full-length album, Go Supernovae! on July 2nd, 2016. The songs of Go Supernove! are inspired by reflection upon friendships and relationships at a personal and cultural level. The album title is an invitation for each of us to dare to be our authentic selves and to shine at our highest potential. As a very special celebratory gesture, this album release includes a cassette, download card and limited edition postcard set. Each postcard represents a song on the album and includes original artwork, lyrics and song chord structure. Tracks not to be missed are Hustlin, Lead Hands, and Unsteady Ground.

In 2013 they also released with us "IamIs & Tamara Dearing, Split Series Vol. 3" with Louisville songstress Tamara Dearing on a beautiful bubble gum pink split 7 inch and features their single "Paper Face". The 7 inch includes a download card for two bonus tracks "Red Hot" & "Keep Me Warm". For more info- www.iamis.net
<![if !vml]>

<![endif]>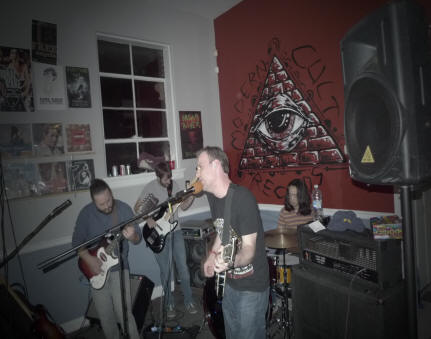 Andy Matter has kept himself busy over the past three years. In between playing for several bands, Matter has been spending the rest of what free time his day job afforded him recording Pacific Midwest, a 10-song rock & roll romp that serves as a meeting point between the garage and the arena.

A mainstay in Louisville's music scene since 2000, Andy Matter recorded the bulk of the instruments for Pacific Midwest himself, and he had the privilege to add the contributions of several bandmates (J. Glenn, Bob Dixon, Eric Supplee, Ben Lally).

Now, alongside his backing band Ten Wet Dollars (three members of the Louisville band New Bravado), Andy Matter is ready to share the sounds of Pacific Midwest, a collection of distinct anthems of power(ful) pop that will tickle your ears, loosen your legs, and poke at your brain.


Follow Andy Matter at www.twitter.com/andymatter and www.facebook.com/andymatter
<![if !vml]>

<![endif]>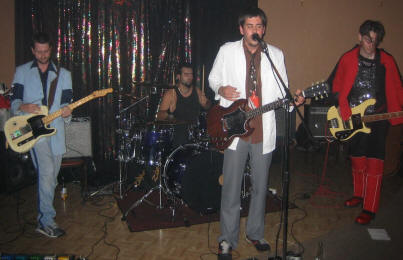 The Tallest was formed during the winter of 1997 in picturesque Lexington, Kentucky by good pals WESLEY SMITH (electric guitar, singing) MATTHEW HUMBLE (electric bass guitar) and JASON BLUNDY (another electric guitar). Wesley and Matthew had been playing music together since their eighth grade talent show in Henry County, Kentucky (1993). The band then relocated to the windy city of Chicago, Illinois just before the turn of the millennium. In Chicago, they met AL NICOLINI (drums). In 2003/2004, they recorded their first full-length album in Shelby County, Kentucky at Above The Cadillac Studios. The album, "The Future Burns The Sun" was released on Squid Vs. Whale Records in 2005. In 2006, the band recorded their second full-length album, "Check the Spectrum" with Greg Norman at Electrical Audio in Chicago. Eight years later, after the amicable break-up of the band, Gubbey Records in Louisville, KY has picked up the forgotten album and is finally available for purchase!
<![if !vml]>

<![endif]>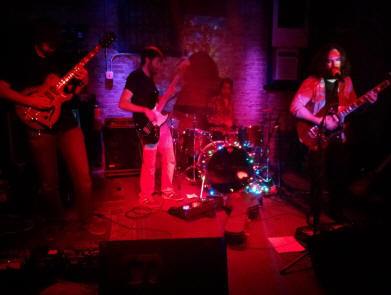 We are elated to announce and release a brand new cassette single from the Louisville psych rock band New Bravado. This Record Store Day exclusive single contains the songs "Sol Similar" & "Long Head Blues". The title track a dreamy, drug-hazed summer love song with a big, heavy hitting, guitar fuzzed shreddy B side - all on one cassette single with download card. This will be their first release since the 2013 critically acclaimed EP "Unconscious Afternoon". The "Sol Similar" cassette single is intended to be a precursor to their highly anticipated full-length entitled "Sun and Moon" which they are currently recording and will see release in 2014. The dapper cassette single will be released at an in-store on Record Store Day (4/19/14) at Modern Cult Records in Louisville, KY with New Bravado & local rockers Opposable Thumbs.